Bridging the gap from custody to community by improving routes to employment.
The Corbett Network for Prisoner Re-Integration is a coalition of charities, social enterprises, CICs, non-profit organisations and businesses with a social mission who work with those in prison and after release.
These decision-makers are dedicated to reducing re-offending by helping people with convictions find and keep a job. Members also offer mentoring, coaching, training, and on-going support.
Please share this video. With YOUR help we can spread the word and persuade even more firms to consider hiring those who have been risk assessed and made job ready, for a second chance at life. 
Our Network's primary aims
Engaging with employers from a wide spectrum, many of whom have skill shortages but do not yet consider recruiting people with convictions
Providing support for self-employment options – back office, mentors etc
Providing support for entrepreneurial activity – start up grants, route to market, mentors
Using social networks and media to publicise rehabilitation
"Prison isn't full of bad people;
it's full of people who've done bad things and most need a chance to change."
DO YOU BELIEVE IN
SECOND CHANCES?
If you do believe in second chances, you'll agree that once someone has served their prison sentence, a new start should, and must, be possible.
Many returning citizens are motivated by making up for what they did wrong and often prove to be reliable, hard-working and committed employees.
The UK has the highest reoffending rate in Western Europe and we lock up more people than they do. Countries like Holland are closing prisons. This is why The Corbett Network focuses on getting permanent employment for people who have served their time for the crime and now want to change direction.
It also costs taxpayers £40,000 to keep one person in prison – every year. It makes economic sense to give returning citizens the chance to change.
We're committed to supporting that change.
We set up the Robin Corbett Award for Prisoner Re-integration in 2012 to honour Robin Corbett's legacy in prison reform. Our sponsors are the inspirational chrysalisprogramme.com
and St Modwen Homes. Every year we award a share of £10,000 to three charities who do the most to help and support people with convictions.
Out of this work evolved The Corbett Network, whose members collaborate to help people with convictions find a sustainable job.
A better alternative than a prison cell and a chance to change a life. Over 50% of those released will re-offend within two years. That figure drops to 19% for those in employment.
Learn more about this Award and how you can support our work.
Networker, Maggie Walsh,
CEO of A Fairer Chance says, 
" After release they need somewhere to live,
something to do and someone who gives a damn. "
Well, Corbett Network members and their partner network,
the Robin Corbett Award, do give a damn! So should you!
Hear from these inspiring firms who employ ex-offenders and from ex-offenders who've changed their lives.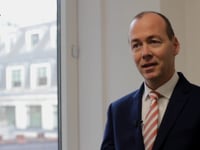 2:31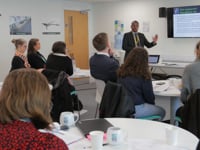 2:46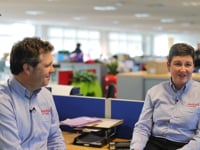 4:05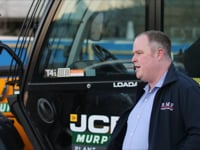 2:36
Read more amazing success stories and learn about how our Network has impact by visiting our news page.
To recruit from a different talent pool or if you are Business, Social Enterprise or CIC, looking to join our network, please contact us through the form below.

You can also contact Lady Val Corbett directly on info@corbettnetwork.com